Beautiful Summer Updos To Get At Your Local Parisian Salon & Day Spa
July 15 2022
Summertime is a time to really start thinking about how you are going to be putting up your hair. With the hot weather coming in, you want to protect yourself from the heat, but you also want to do it in a way that is stylish and classy- especially if you have a formal event or party to attend. A nice updo is exactly the treatment you need this summer to keep yourself feeling cool, both in terms of style and the rising heat.
A Decorated Ponytail
A simple ponytail can help get your hair up and off your neck, but it is not much without some style. You can spice up such an easy look with accessories to add sparkle and detail. Adding in some fancy clips, or a fun bow can take your ponytail from simple and boring, to chic and exciting in a matter of moments. 
Sleek and Classy Knot
The knot is a play on a typical bun, fastened, most of the time, at the nape of the neck. This look is perfect for formal occasions during warm weather. You can add in a fancy clip for formal events, or just wear this style around town to maintain a well-put-together appearance. 
Plaited Buns
Combining plaits and buns is always a recipe for a beautiful hairstyle. You can even turn the braids into a crown atop your head, taking the idea of a cute messy bun to the next level. This will ensure that you have a cute, lovely look without needing to spend a ton of time on it or sacrifice your comfort. 
Laced Up Bob
Do you have short hair? No problem. There is a style for everyone. Weaving your hair together in an elegant way can be a fantastic way to change up your look for a formal event. Your hair should be pinned back gently with bobby pins, creating a weaved look that can be made even fancier with decorated pins. 
The French Twist
This is an easy classic look particularly great for short-haired ladies to try out this summer! It is an elegant look that can be accomplished in under thirty minutes, making it a perfect look to accompany bridesmaids this summer. Just simply use a decorated clip or pin to secure the twist, and you have an easy formal hairstyle.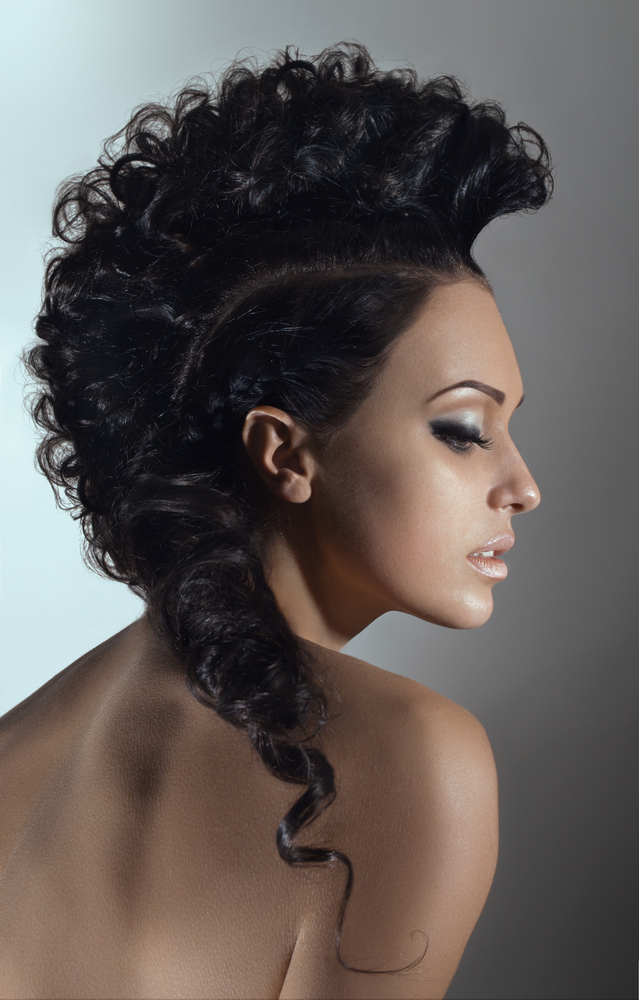 Kinky Curly Mohawk
Curly girls can let out their edgier side this summer with a chic mohawk look. Getting a curly mohawk is a unique way to style your gorgeous curls, and if you plan on going to a concert you may find that this look is perfect for the event. You can even get your hair permed too if you want this look.
The Half-up Half-down
This simple updo can have a ton of variations- and they all have a place in summer fun. A cute, flirty, half-up ponytail for example is perfect for a casual date or outing with friends. This will keep you from overheating, while also giving you a chance to just let your hair down. 
Be sure to schedule your appointment at  Parisian Salon & Day Spa soon for a fabulous updo! Our location is 9 Berlin Road in Cromwell, CT. You can go  Book with us online, or you can call us at 860-632-2144. You can also use our mobile app to do things such as schedule appointments, purchase gift cards, and more. It is available for free on iTunes and Google Play.